theodore roosevelt was born 150 years ago today. to celebrate his birthday,
the theodore roosevelt birthplace
national historic site (a brownstone right here in new york city) held a two day celebration. i couldn't attend any of the festivities yesterday, which included a one-act play (not unlike the one man show, "
bully pulpit
," that went to see last june).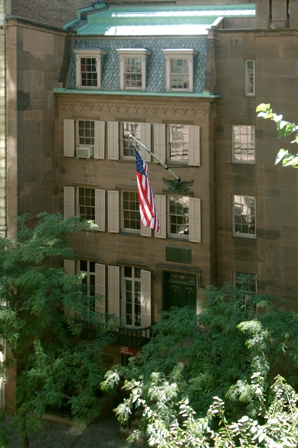 but today i did visit the birthplace and got to hear
edmund morris
and his wife, sylvia's, joint presentation: "theodore and edith: a conversation about the roosevelts." i couldn't stay for the question and answer session because i had to teach class at 1:25 - where, hopefully, we would have gotten word on the projected release of the third volume of edmund morris' monumental biography of roosevelt! but the joint presentation was fun and informative.
here are some photos: