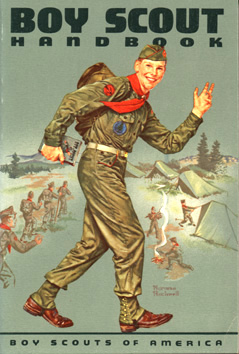 as i've mentioned before, this low-key, mid-week 5k is probably the best kept running secret in nyc. tomorrow will be my 4th straight year heading over to central park on a thursday night for the bsa 5k run.

in an incredible coincidence, the new york times has a great story on absinthe in today's paper. just before last year's race, i passed an absinthe tasting going on at the garnet liquor store - and couldn't resist dropping in to try some. whether that little diversion had an effect on my 2008 race is an open question :D

with out the benefit of a pre-race drink, here is my 2007 race report:
_______________________________________________
Boy Scouts of America 5K Run
Thursday, May 17, 2007
Central Park, New York

This race, unfortunately for the organizers, is one of the best kept secrets on the local race scene. I stumbled upon it last year by accident. As a former Boy Scout/Explorer Scout myself, and as a dad with a daughter currently in Girl Scouts, this was an event I wanted to support. Last year's turnout was low because of heavy rain. The fifty or runners that toed the line last year were rewarded with a post-race party at Mickey Mantle's Restaurant.

There was no rain this year and the number of participants climbed above 80. The race begins at the 72nd Street Transverse, west of Bethesda Terrace. It's a loop of the southern end of the park and then finishes 67th Street, just across from Tavern on the Green. The only negative was a course open to the public. It was tough to weave in and out of runners, walkers, and bikers using the same loop for non-race activities.

Before the race began, my friends Emmy and Sal (both of whom had run the Greenbelt Trail last weekend) and I warmed up with about 10-15 minutes of easy running. My only time goal was to finish in under 21 minutes. I had no intention of pushing the pace any harder. Aside from the lack of any course control, there were no mile markers. Regardless, I wanted to get in some solid speed work by stringing together three six minute miles.

Despite lack of mile markers, I noted my split time as I a passed by the finish line on 67th Street. It took just over nine minutes. I completed the full loop in just over 11 minutes. If I repeated the nine minutes back to the finish, I had a shot at sub-20 5K. While I liked the sound of that math, that target wasn't seriously reachable. I had started off slow in the first quarter mile, gradually picked up the pace and would have guessed it took about 7 minutes to run the "first" mile. I ran the "second" mile flat out - I'd guess in sub-6:15 pace.

The last "mile" was a lonely stretch of running. I couldn't see the runner ahead of me, nor could I see the one behind me! I slowed in the last half mile. When I spotted the clock up ahead ticking off the seconds, it seemed that I plenty of time to finish up in under 21 minutes. But I mis-calculated because I had to sprint the final few meters to finish in a somewhat dramatic 20:59 - a 6:45 pace! That was good enough for 3rd place in my age group. But Emmy's finish was more exciting. She won the women's race! Not too many runners can win a 50K and then, within 30 days, win a 5K. Awesome!

Afterwards, Emmy, Sal and I regrouped. He decided to head home and skip the post-race party. I'd see him again at the Healthy Kidney 10K on Saturday. But I wasn't about to pass up the opportunity for a couple cold beers and some hot food before the train ride home. So Emmy and I walked over to Mickey Mantle's. In addition to all the food and drink there, each runner received a canvas shoulder bag after the awards ceremony. Inside was a second shirt - a plain grey cotton tee! Wow! A fast race in the park, the food and drinks at the restaurant, and a goody bag too - all at a 5K! Very impressive.

What a great way to spend a Thursday night in the City.